There are several things you need to be aware of before hitting the road in Krabi, Krabi Town and Aonang. Having some idea of the way people drive here will help you drive safely while on your Thailand vacation.
Safe driving in Krabi
Firstly, there's never any need to drive too fast. The speed limit around Krabi Town is 60 km/h, and 90-100 km/h on the bigger roads and highways to Krabi Airport and Klong Muang. But on all roads, stay safe and drive slowly. Krabi drivers are quite courteous and you will rarely hear anyone honk on their horn. In traffic, locals are generally happy to help a tourist when they see one driving. The Krabi road system is quite good and main roads are well-tarmacked. However, if you do leave a main road for a side road you should be careful of potholes and rough surfaces. It's best to keep to roads that are marked clearly on Google Maps or visible on your Sat Nav. Road signage is generally clear and in both Thai and English, but you should have an idea of where you are going before you start out in case you lose the signal. The roads to Klong Muang, Tubkaek, Krabi Town, Krabi Airport, Tiger Cave Temple, Emerald Pool and Hot Springs, and to Phuket and Phang Nga, are all good.
Further advice
Motorbikes These are the biggest hazards to watch out for when you are driving. Motorcyclists drive quite freely and can come up to your car from the left- or right- hand sides, and even come toward you along the same side of the road. Be vigilant and never expect others to drive as safely as you do.
Pedestrians Do watch out for people walking along or across roads.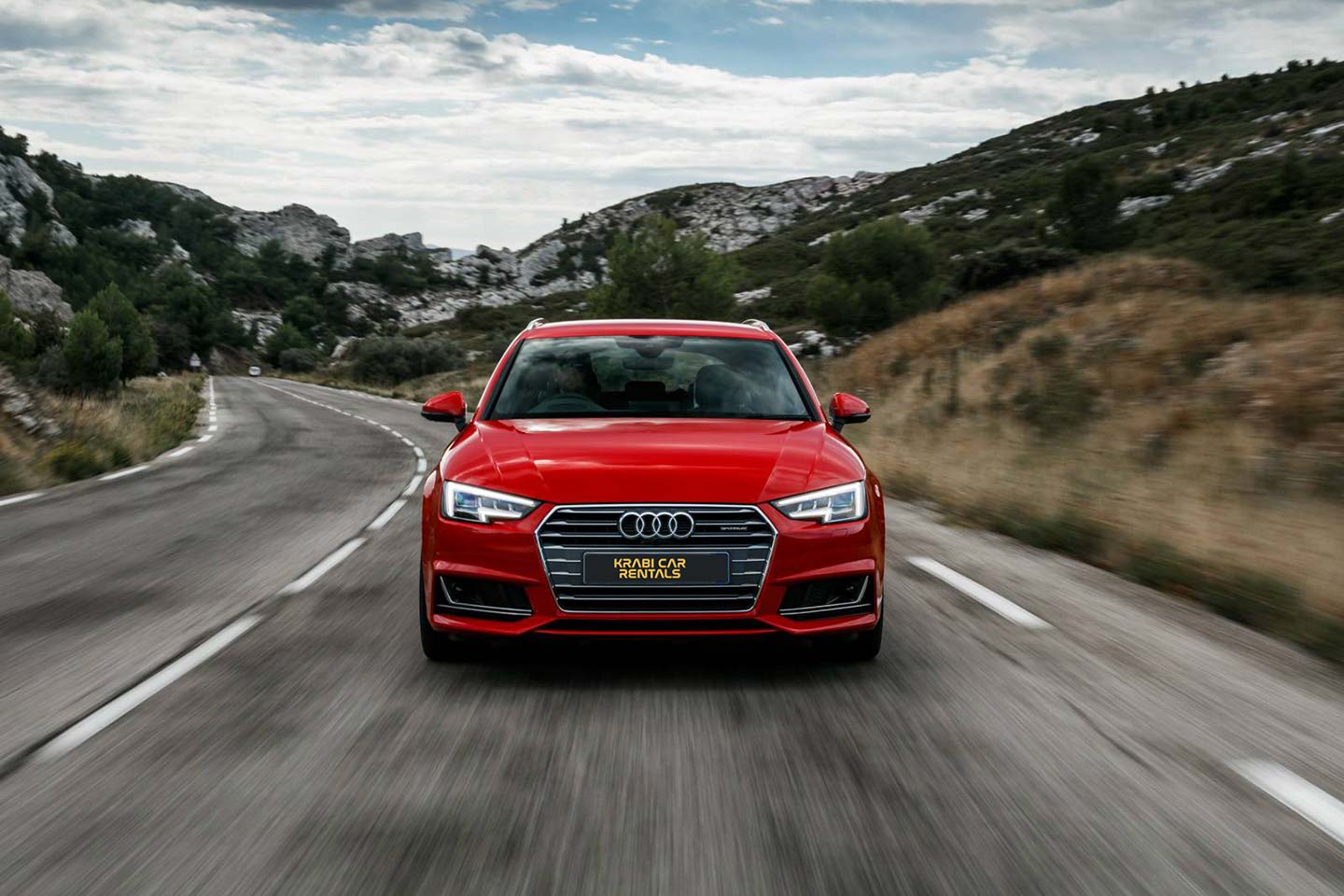 Road signage is generally clear and in both Thai and English, but you should have an idea of where you are going before you start out in case you lose the signal.
Cell phones Don't use your mobile/cell phone while driving. Besides being unsafe, it's illegal to drive while talking on one. If you are caught, you will pay a fine and may have to go to the police station in Krabi Town or Ao Nang.
Parking On the main road in Ao Nang and along the sea front going toward Nopparathara there is very little parking space to find. It is difficult to find somewhere to park in the centre of Krabi Town, and you may have to park further away or in the parking facilities below Vogue Shopping Centre. Be careful that you do not park in front of a hotel or shop entranceway or block a private driveway.
Night driving Be especially careful when driving at night. There is poor street lighting along many roads once you have driven out of the Ao Nang or Krabi areas, and off the main highways. Large trucks and heavy goods vehicles often drive at night and quite fast. Give them a lot of space. Many vehicles might have weak head and tail lights, or none at all, and motorbikes may be invisible until the last moment.
Drink and driving Never drink and drive. Just because you are on holiday in Krabi and having a good time, doesn't mean you need not be careful. In fact, you should be more careful for your own safety, not just for others. The legal limit for alcohol when driving is 50mg per 100ml of blood. Note that in most other countries the limit is 80mg. Around Krabi and in Ao Nang, there are often checkpoints at night, so be careful. You don't want to pay a big fine.